We are partnering with We-Venture Tours and Intrepid travel to bring together this Tailor-Made USA Total Eclipse Experience of 11 days/ 10 nights small group tour. There will be a maximum of 10 guests and we will need a minimum of 6 guests for the trip to proceed. Please do not book your flights until we have confirmed our departure.

Summary of Your Trip

Start Location: Las Vegas, NV
Finish Location: Austin, TX
Accommodation: 7 nights hotel, 3 nights bush camping*
Rooming Requirements: Twin Share. Single hotel rooms are available at extra charge. If you are travelling alone but are happy to share with someone of the same gender we will try to match you but if we are unable to make a match you will need to pay the single supplement price.
We are limited with our camping space so we can not guarantee single tents will be included in the advertised single supplement price. Please inquire if you require your own tent.
Included Meals: Breakfast (10), Lunch (9), Dinner (5)
Transport: 1 Deluxe Maxi-van (13-seater)
USA Tour Leader/Guide: English Speaking Leader and driver-guide throughout plus professional Photographer Anna-Mair Francis for your photographic needs.
Included Activities: Per daily itinerary, Entrance/Admission Fees where applicable with included activities
Airport Transfers: Free airport shuttle on arrival, airport drop off in Austin for departure
Tailor-Made USA Total Eclipse Photographic Experience Itinerary
If you want to explore Las Vegas before the tour starts we recommend arriving a few days earlier. We can set up some optional experiences for you to enjoy, please inquire for details.
Day 1 / Sunday, 31st of March 2024 Las Vegas
Welcome to Las Vegas! There will be a free airport shuttle available to our hotel.
During the afternoon we will start with a short landscape photography workshop before we enjoy a welcome dinner to meet your group and our guides from We-Venture Tours to kick-off our adventure!
Included Activities: Free airport shuttle
Optional Activities: Helicopter flight over Grand Canyon price TBC
Meals Included: Dinner

Accommodation: La Quinta Las Vegas Airport South or similar
Day 2 / Monday, 1st of April 2024 Tusayan, Arizona
Leave after breakfast we will start our journey to the Grand Canyon, stopping at the Hoover Dam, driving via the Historic Route 66, stopping at some places of photographic interest. Late afternoon arrive for our first view on the canyon! Drive time: 4 hours (430 kms)
Included Activities: Hoover Dam, Route 66 and Seligman
Meals Included: Breakfast, Lunch

Accommodation: Red Feather Lodge, Tusayan or similar
Day 3 / Tuesday, 2nd of April 2024 Tusayan, Arizona
We will spend the day exploring the South Rim of the Grand Canyon rising early to photograph the Dawn light as it highlights the colours of the Canyon. Our aim during the day is to produce images that capture the grandeur and awe of this incredible National Park.
Included Activities: Guided rim walk and sunset experience

Meals Included: Breakfast, Lunch
Accommodation: Red Feather Lodge, Tusayan or similar
Day 4 / Wednesday, 3rd of April 2024 Oljato-Monument Valley, UT
We are back on the road heading for Oljato-Monument Valley, home to the largest Native American Tribe, the Navajo's. We will stop along the way at places of photographic interest. We will be meet a Navajo guide who will take us into the traditional lands of the First Nation People and teach us something of their culture and history whilst taking us to some fantastic locations. We are in an area with no light pollution perfect for photographing the Milky Way. Drive time: 3 hours (300 kms)

Included Activities: Local Navajo guided tour through Monument Valley Tribal Park; Navajo Dinner and night tour as well as a early morning tour
Meals Included: Breakfast, Lunch, Dinner
Accommodation: Goulding's Lodge Oljato-Monument Valley or similar
Day 5 / Thursday, 4th of April 2024
Albuquerque, NM
On our drive to Albuquerque we will stop at the Canyon de Chelly National Monument with it's towering rock faces and ancient Native Indian dwellings which nestle beneath the cliff faces and El Malpais National Monument for photos and lunch with a backdrop! Drive time: 5 hours (500 kms)
Included Activities: Stops at Canyon de Chelly National Monument and El Malpais National Monument
Meals Included: Breakfast, Lunch
Accommodation: Comfort Inn & Suites Albuquerque or similar
Day 6 / Friday, 5th of April 2024 Roswell, NM
We will take a interesting detour via White Sands National Park, a 275 square miles of desert of great wave-like sand dunes creating the world's largest gypsum dune field. The textures and shapes of the sand will give us many photo opportunities. We will also visit Lincoln National Forest, the birthplace of the world-famous Smokey Bear, the living symbol of the campaign to prevent forest fires. There are still black bears within the forest but they are rarely seen. We are staying overnight at Roswell, NM known AREA 51 and for numeracy reports of UFO sightings. If there is time you could visit the International UFO Museum and Research Centre (optional extra) Drive time 5.5 hours (560 kms)
Included Activities: White Sands National Park, Lincoln National Forest

Meals Included: Breakfast, Lunch
Accommodation: Towne Place Suites Roswell or similar
Special information: Laundry available at hotel or nearby as we can prepare for the next 3 nights bush camping where we will have limit access to water.
Day 7 / Saturday, 6th of April 2024
Bend, TX
We have a long drive from Roswell to our Eclipse Ranch camping location. We will break the journey with some comfort breaks and some places of photographic interest along the road. We will arrive late afternoon to set up and settle into our rustic campsite on 587 Ranch. After our guides have pitched tents we will have our first camp dinner under the Stars. Our bush camp site for the next 3 nights is in a complete dark sky location and as there is no moon during our stay we will be able to spend our evenings photographing the Milky Way. Drive time: 6 hours (700 kms)
Meals Included: Breakfast, Lunch, Dinner
Accommodation: Bush Camping at 587 Ranch
Day 8 / Sunday, 7th of April 2024
Bend, TX
Today, due to our close proximity to our overnight camp, we are exploring at Colorado Bend State Park. We can enjoy great walks along the river, take photos of the waterfall. After lunch at camp we will drive south to the picturesque Enchanted Rock to make it to the summit with great views. Dinner and relaxing along the campfire at camp.

Drive time: 4 hours (280 kms)
Included Activities: Visit Colorado Bend State Park and Enchanted Rock State Park
Meals Included: Breakfast, Lunch, Dinner
Accommodation: Bush Camping at 587 Ranch
Day 9 / Monday, 8th of April 2024 Bend, TX

Special Information
Full day eclipse experience, arriving a couple of days earlier avoids todays traffic mayhem. The state of Texas is expecting an average of 6 to 8 hours of traffic for a distance of normally of 2 hours driving.

Prepare for a once in a lifetime experience, we will settled in on our viewing spot and get ready for the total eclipse! Our location offers 4 minutes, 13 seconds of totality! This is what we can expect:


Obscuration:100.00%
magnitude:1.0216
Duration of eclipse: 2h, 40m, 30s
Duration of totality: 4m, 13s
Partial begins8 Apr 2024 at 12:15:59 pm

Full begins8 Apr 2024 at 1:33:19 pm

Maximum8 Apr 2024 at 1:35:28 pm

Full ends8 Apr 2024 at 1:37:37 pm

Partial ends8 Apr 2024 at 2:56:29 pm

Times shown in local time (CDT)
Once the eclipse is over we will explore one of the hikes on the Ranch.
Meals Included: Breakfast, Lunch, Dinner

Accommodation: Bush Camping at 587 Ranch
Day 10 / Tuesday, 9th of April 2024
Austin, TX
Time to battle traffic and make our way out of the wilderness to our final destination of the city of Austin, TX and enjoy the luxury again of a hotel and a hot shower. Depending on traffic we make visits and stops along the way or in the city. We will celebrate the offical end of our time together with a farewell dinner. Drive time: Technically 2 hours but it will depend on traffic (150 kms). If we arrive in Austin in time we will have an optional visit to The Lady Bird Johnson Wildflower Center's 284 acres are a mix of cultivated gardens, an arboretum, managed natural areas and wild lands. (entry own cost)
Included Activities: Visit Hamilton Pool Preserve if traffic permits
Meals Included: Breakfast, Lunch, Dinner

Accommodation: La Quinta Austin or similar
Day 11 / Wednesday, 10th of April 2024
Austin, TX
Unfortunately our last breakfast together. Depending on the time of airport transfers we may manage to squeeze in a spot of street photography on the streets of Austin before departure.
Airport drop off: Included. Drive time: 30 minutes (10 kms)
* This Eclipse will pass through much of the North American continent. It hits land first in Mexico before heading in a line across the USA from Texas to Maine and then into Canada. As it's Springtime we decided that Texas had the least chance of a totally cloudy sky or rain but we can obviously not guarantee that Mother Nature will not rain on our parade. We have chosen a private location for the Eclipse which will put us in a totally dark sky area with no light pollution. The only other people there will be those camped on the ranch and we understand that we will be able to find a spot away from the camping area to set up our tripods to fully enjoy watching the moon covering the Sun until we reach totality which we will experience for 4 minutes and 13 secs.
Whilst it is the ideal spot for Eclipse watching the downside of choosing this location is that it not a regular campsite with full facilities, we will be essentially camping in the middle of a working cattle ranch normally home to long horn cows. Our guides will supply us with 2 man tents to share which are tall enough for the average person to walk in too. We can not guarantee that if you have paid the single supplement hotel price you will have your own tent as we have a limit of tents and tent sites. We will have camp beds to sleep but you will need to bring a sleeping bag and pillow. ( We can arrange for these to be purchased for you ahead of time at additional cost). They will also set up a camping shower but there will be limited water associated with that as we have to bring all our water into the camp site. The Ranch will supply portaloos or portapotties (hopefully only a short walk away). We-Venture will supply a limited electricity supply with generators so that we can recharge batteries etc.
Exclusions:

• International Flights
• Any visas required
• Services not mentioned in the itinerary
• Late check out at hotels
• Meals and drinks not mentioned in the itinerary
• Drinks with included lunches and dinners

• Tips for leaders, guide and driver

• Expenditure of personal nature

• Personal Insurance
• Optional activities



Intrepid Covid Policies
Safe and responsible travel, always.

As you look to get back on the road, we at Intrepid continue to ensure our trips are safe for everyone. That includes our travellers, our leaders and crew and the people we visit along the way. Our health and safety policies follow recommendations from the World Health Organisation and the World Travel & Tourism Council's (WTTC) Safe Travel protocols for tour operators. Before we resume trips in any destination, our itineraries undergo a comprehensive risk assessment and audit, while leaders and suppliers will complete COVID-19 health and safety training.

For over 30 years we've been taking travellers around the globe, on small group tours with like-minded Intrepid people. Our extensive COVID-19 Health & Safety Guidelines ensure your wellbeing is looked after during your travels.
We're with you every step of the way through our value chain - from our suppliers, to our on ground operations and leaders.
When we became certified as the world's largest travel B Corp in 2018, it was not only our official pledge to be a responsible business, but also a promise to be the best travel company for the world.
Please check out Capture the Light Photographic Tours terms and conditions at the bottom of the 'about' tab
https://ctlphototours.com/about-us.html
Photo Gallery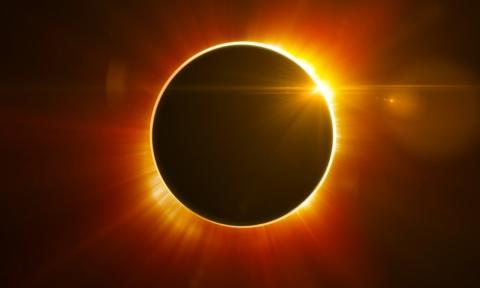 Terms and Conditions
A deposit of $1000 is required to secure your spot. This is non refundable unless you find someone to take your place but it will incur a $150 admin fee. If this tour does not run due to insufficient numbers Capture the Light Photographic Tours will refund your deposit minus your booking fees. Please check out our T&C at the bottom of the 'about' tab https://ctlphototours.com/about-us.html