Borneo is a diverse Island, made up of 3 countries, Indonesia,Brunei and our destination, the state of Sabah in Malaysia. Sabah has much to offer a photographer from the deep steamy jungles to the long winding waterways and from the mysterious caves to the heights of Mount Kinabalu there are plentiful opportunities to get amazing photos. Sabah offers a varied amount of flora and fauna including the orang-utan, proboscis monkey, hornbills and over 5000 species of flowering plants found nowhere else in the world.
We visit in June when there should be an abundance of fruit and flowers, which should increase our chances of seeing a variety of animals. We are intentionally visiting some remote jungle areas first in the hope of seeing wildlife in their natural environments and then we will visit some rehabilitation centres where will see orang-utan, sun bears and proboscis monkeys so one way or another you will see these wonderful creatures.
We arrive on the Saturday to start our 12 day experience refreshed on the Sunday morning. We will begin in Kota Kinabalu where we will start with street photography in a bustling market before we visit a cultural village experience with locals in traditional dress bring alive tribal customs and culture before finishing the day with sunset over the bay.
Monday we take an early flight to Lahad Datu on the Eastern Coast where we will meet our guide and driver and venture into the rain forest jungle to experience all that it has to offer. We will be staying within two different National Parks over the next 5 days which are known for a huge variety of flora as well as insects, spiders, birds as well as the chance of the wild animals like orang-utan, gibbon, macaque, otter and pygmy elephant. An early rise and drive deeper into the jungle to the Global Atmosphere Watch (GAW) tower will provide the perfect chance to witness the dawn rising and photograph the early morning mist and listen to the animals waking up and calling loudly to each other across the valley. A night drive will give us the chance to see some of the nocturnal animals like the flying squirrels and the Civet cat
The Kinbanatang river is our next destination where we will do early morning and late afternoon cruises along the river to spot proboscis monkey, gibbons and many other primates (including an orang-utan if we are lucky), as well as crocodile, lizards and plentiful birdlife. With luck we might see pygmy elephants coming down to for a drink or to bathe. The cruise back in the afternoon also provides a beautiful sunset along the river. There is an option to join a night walk when you can get up close with birds whilst they sleep and if you are fortunate see frogs and the tiny western Tasier.
On the drive from the river will we call in at a cave known for the swiftlets that create nests harvested for bird's nest soup. This area is also a favourite haunt of wild orang-utan. They are often spotted here quite close up and can be seen lazing in the canopies during the heat of the day. If you wish to visit the caves this is an optional extra as it is not for everyone. The caves main chamber is massive and with multiple openings which allows the light to filter through giving it a cathedral like atmosphere and great photo opportunities. However, the cave is also home to thousands of bats and insects which over the decades have produced mounds of guano so the smell is quite overpowering. As I said, it's not for everyone but if you wish to go in then Anna-Mair will accompany you.
We will continue to Sepilok where we will visit the orang-utan rehabilitation centre that works with orphaned and stolen apes. We will visit the centre at least twice seeing the nursery and feeding sessions for the other apes which will attract the orang-utan to coming out of the trees for a feed. We will also visit the Sun bear rehabilitation centre, the Rainforest Discovery Centre and Labuk Bay for an up close experience with the proboscis monkey.
Our adventure will the continue west to Poring Hot Springs where we will photograph the waterfalls and Tropical Gardens where if we are lucky (or unlucky) witness the Rafflesia in flower. This amazing looking flower is one of the largest flowers in the world but is better known as the stinking corpse lily! Whilst in the area we will visit the Anzac Memorial Gardens in Kudisang. Our final full day of photography will be at Mt. Kinabalu National Park that has some lovely forest trails covered with mosses and fungi. We will spend some time in the Botanical Gardens with a variety of orchids and other tropical flowers. Fingers crossed the clouds will clear so we have views of the mountain itself.
We will finish our tour back in Kota Kinabalu.
What's Included:


Airport transfers


Internal flight from Kota Kinabalu - Lahad Datu


All internal transport and accommodation


13 days/12 nights in Borneo


Entry fees


Most meals on Tour


Highly experienced local guides and drivers


Small group size


Photographic support from Anna-Mair Francis


What's not included:


Flights to/from Kota Kinabalu and your home City


Evening meal on first evening


Camera tax (local tax on photographers charged at some location approx total RM250)


Tourism tax in hotels (RM10 per room/per night)


Alcohol/soft drinks with meals


Photographic equipment


Laundry, gratuities, etc


Excess baggage


Travel Insurance (we require a copy of your insurance with your final payment)


Photo Gallery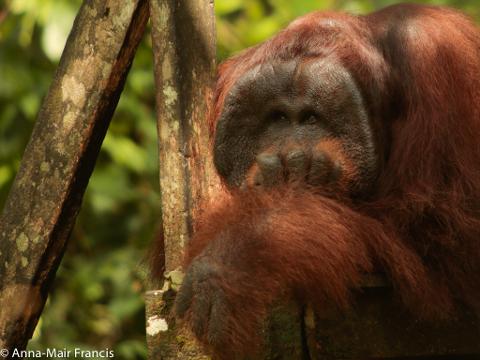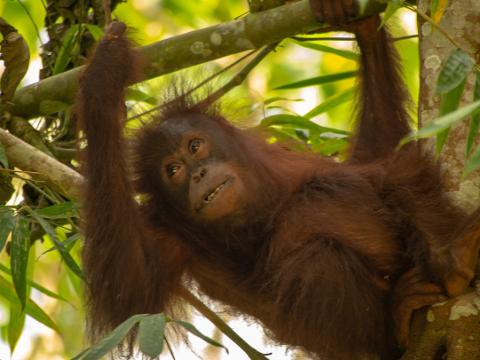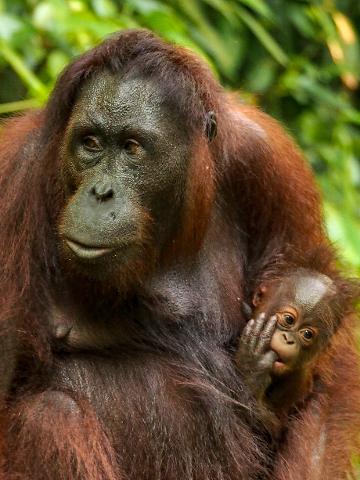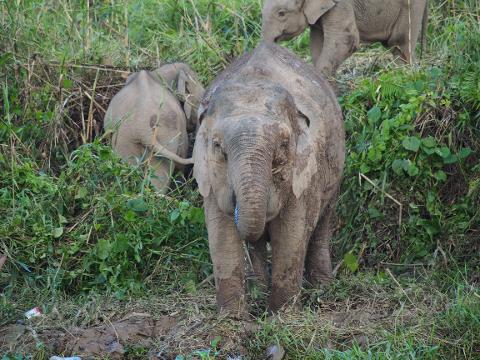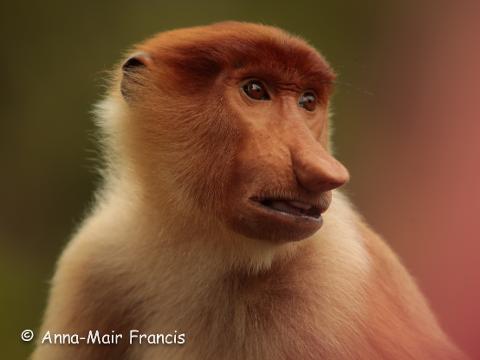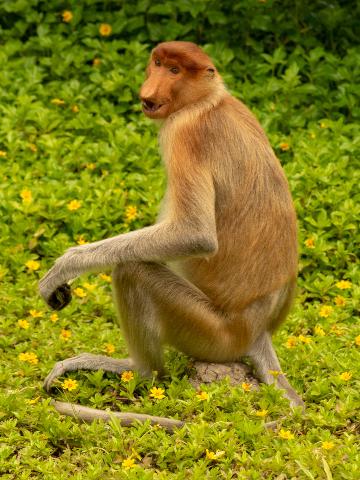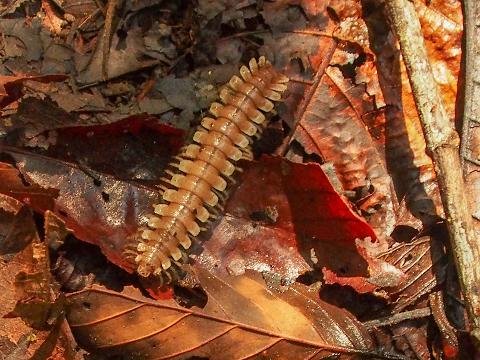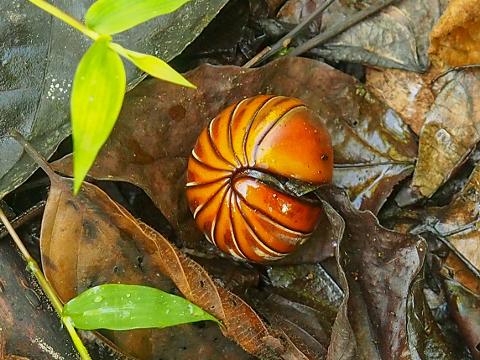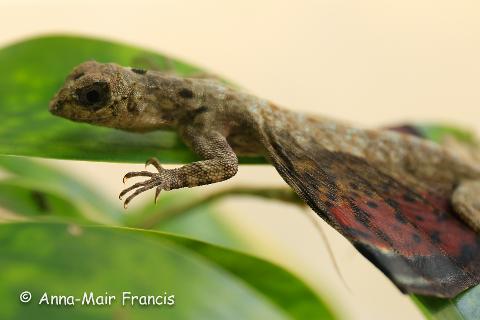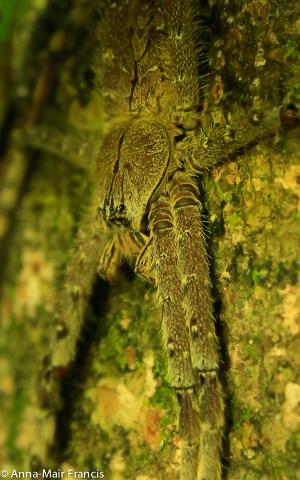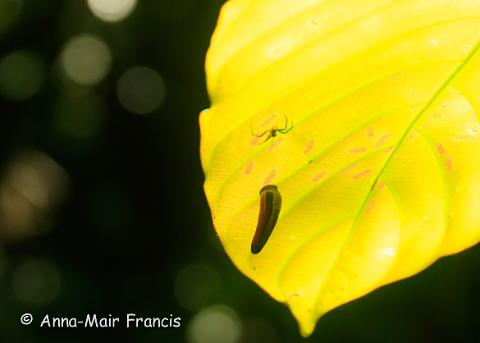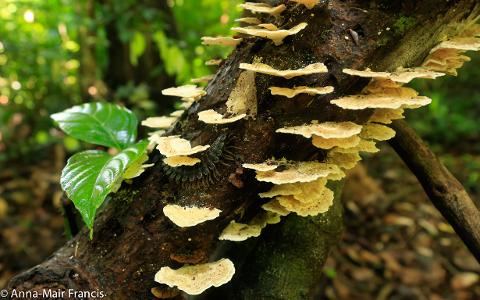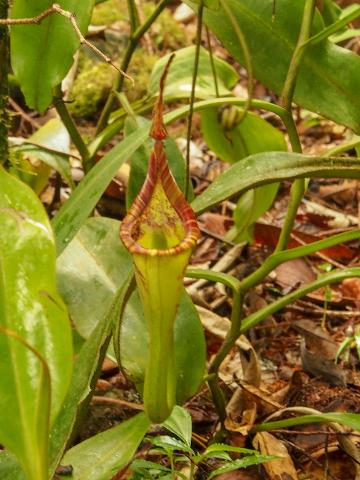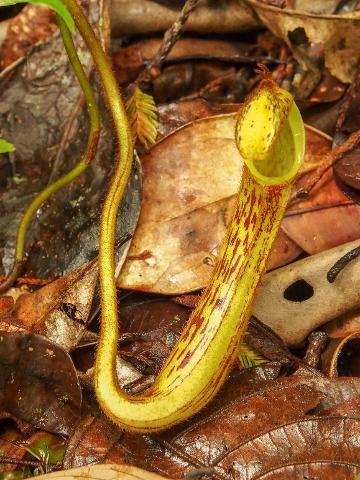 Terms and Conditions
The deposit of $1000 is non-refundable unless we cancel the trip. Full balance is due 60 days for departure. Last minute bookings will be accepted subject to availability. See Terms and Conditions on our "about" page for all policies. A single supplement of $750 AUD will be added if travelling alone unless you want to share with someone of the same gender, we will endeavour to match you. If we do not have another single traveling then the single supplement price will need to be paid before departure. The tour will begin and end in Kota Kinabalu. You will need to book and pay for your return flights from your city. A copy of your insurance will be needed after booking.